Can't hear your passengers and your passengers can't hear you? Problem Solved with bluSpeech
NOT a phone device, but a clean, simple way to enjoy conversation with others in the same vehicle. bluSpeech filters out noise and provides enhanced conversation. in your RV, SUV, VAN, BUS.
*Range of units may vary based on environment.
On the Road with No yelling required
AMPLIFY VOICES IN RV, SUV, VAN, SHUTTLE, BUSES.

FILTER OUT BACKGROUND NOISE

WIRELESS, WITH A 50 FT RANGE.

ON/OFF, VOLUME CONTROL, THAT'S ALL

PORTABLE, SIMPLY CLIP TO VISOR, BACK UNIT USES QUICK INSTALL HOOK & LOOP

PERMANENT INSTALL AVAILABLE AT AUTHORIZED LOCATIONS FOR AN ADDITIONAL FEE .
RVing is more FUN when you and your passengers can TALK with NO yelling.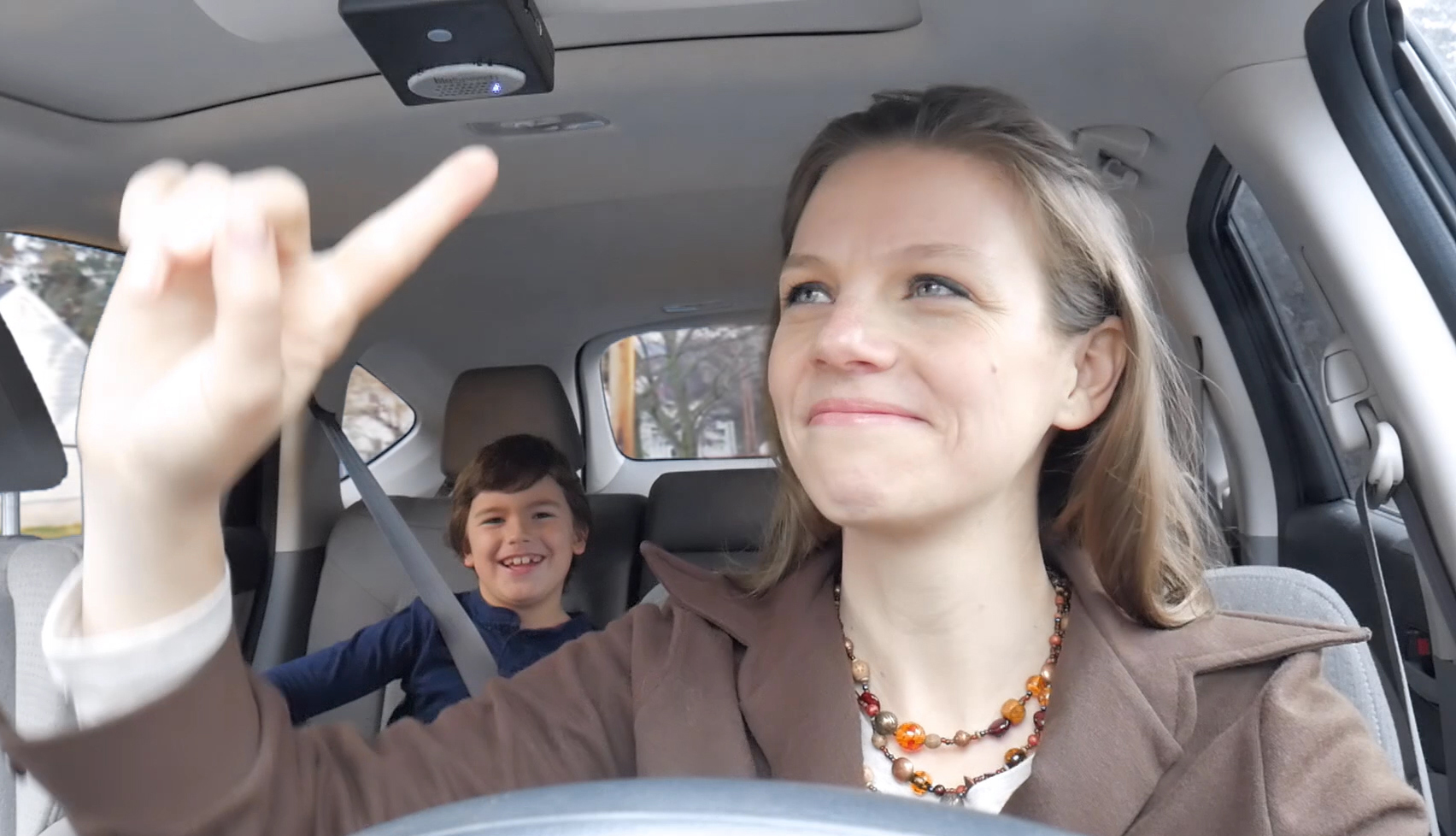 Hear What's Important Today!
Erica V
Ran across this gadget on an article posted by 512tech. Shouting to my kids in the backseat has always been a pain. When I read about these I knew I had to try them. They work great! Just don't forget to charge them every once in a while
Mark L
RV roadtrip without bluSpeech? Not any more.
Purchased bluSpeech for a trip that I had with my family. What a difference! Everybody in our SUV could be heard. We didn't have to yell and had normal conversation, even with the radio on and constant highway noise. Since the trip, we use it everyday with the kids.
For a while I have been very frustrated when driving and trying to communicate with my family on trips. Just put one on my visor and one in the back seat and I was amazed. No more yelling or WHAT DID YOU SAY?.

We have not used them else where, but have switched them between vehicles all the time. I think it might be nice to use even in the house. I am excited to try different uses.
We are proud to be partnered with TEXAS A&M ENGINEERING EXPERIMENT STATION (TEES) to further develop new bluSpeech technologies.